Dragon Age - The Wandering Blades
Elven Alienage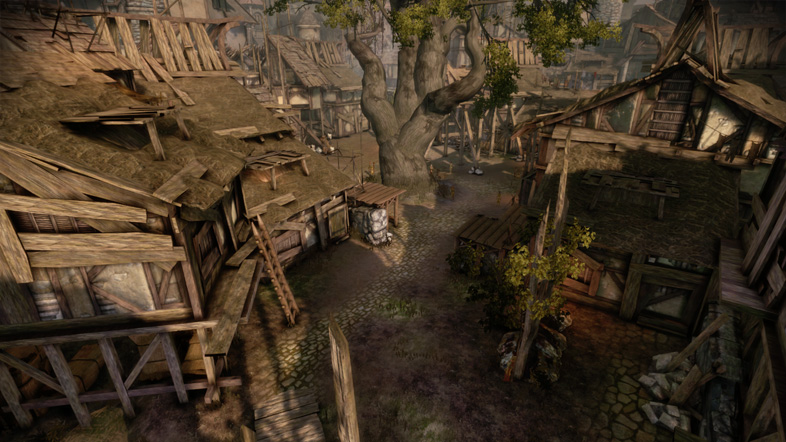 "There have always been alienages. They have been around for as long as elves and shems have lived in the same lands. Ours isn't even the worst: They say that Val Royeaux has ten thousand elves living in a space no bigger than "/wikis/denerim" class="wiki-page-link"> Denerim's market. Their walls are supposedly so high that daylight doesn't reach the vhenadahl until midday.

But don't be so anxious to start tearing down the walls and picking fights with the guards. They keep out more than they keep in. We don't have to live here, you know. Sometimes a family gets a good break, and they buy a house in the docks, or the outskirts of town. If they're lucky, they come back to the alienage after the looters have burned their house down. The unlucky ones just go to the paupers' field.

Here, we're among family. We look out for each other. Here, we do what we can to remember the old ways. The flat-ears who have gone out there, they're stuck. They'll never be human, and they've gone and thrown away being elven, too. So where does that leave them? Nowhere. "
– Sarethia, hahren of the Highever alienage.
The Denerim Alienage is a walled off portion of the city of Denerim, where the majority of Denerim's elves reside.